Si è disputata ieri la seconda giornata del Trofeo delle Porte milanesi per gli atleti Seniores.

A scendere in campo sono state le squadre di Porta Nuova (Gialli) e Porta Romana (Rossi).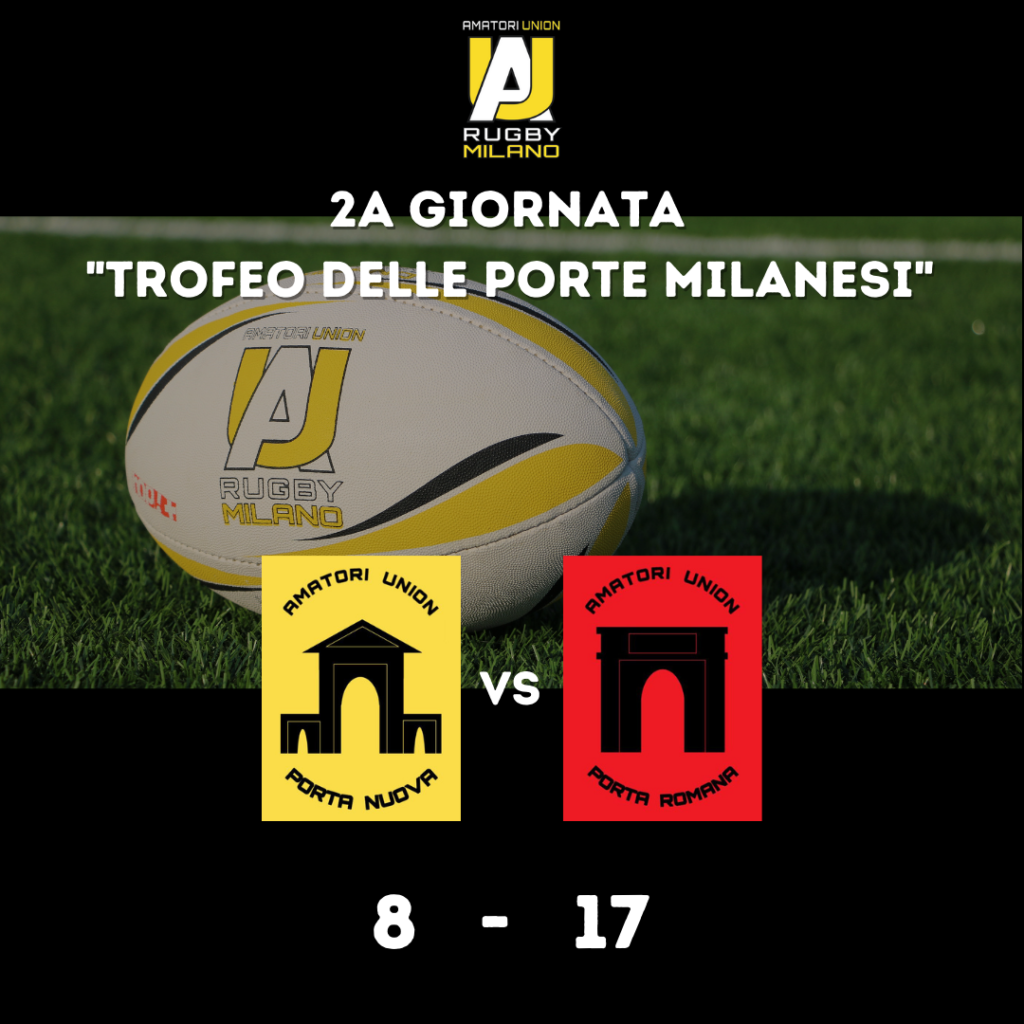 Porta Romana: Persi, Ciusani, Dorfmann, Mastromauro (cap.), Demolli, Membrino, Casabianca, Grossi, Garibaldi, Telli, Crepaldi, Megna, Signorelli, Stagno, Bottignolo, Spreafico, Benedetti, Di Ceglia

Porta Nuova: Caldara, Reyes, Morosi, Del Vecchio, Carozzo (cap.), Gola, Pirotta, Borghese, Bertolini, Trimarchi, Poletti, Terenghi, Achilli, De Bello, Tediosi, Saveya.

Joker Medical Porta Ticinese entrati: Cazzamali, Furlani, Sirtori, Bandoni, Rebuzzini, Sainovic, Dagrada, Rota.

Man of the match: Megna.